Juices & Nectars
COMPAL
TRULY NATURAL.
On sale in over 60 countries, Compal offers the very best of Portugal overseas. It is a master of working with fruit and aims to continue to develop the most delicious and nutritional juices and nectars free of artificial colourings and preservatives. Celebrating fruitology in Portugal for over 60 years.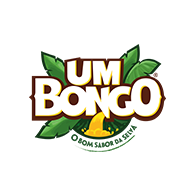 UM BONGO
THE GREAT FLAVOUR OF THE JUNGLE.
There is a new story to tell which hides one of the best kept secrets in the depths of the jungle: a new recipe.
Made of 80% fruit and 20% water, the new Um Bongo recipe has no room for artificial ingredients or added sugar. It only contains the natural sugar found in fruit.
Soft drinks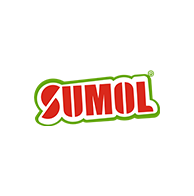 SUMOL
PROUDLY. SUMOL.
Formed out of the combination of the words sumo ("juice") and sol ("sun"), Sumol was the first pasteurised fruit juice drink to appear in Portugal and the first to advertise on Portuguese TV.
It continues to challenge young people to follow their own path, to accept who they are and what they like, to be authentic and to fight for what they believe in, regardless of others.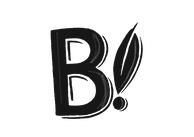 B!
YOU ARE WHAT YOU DRINK.
A drink made of natural ingredients that combines perfect flavour with freshness and naturalness. For those who are laidback but confident, interested and participative. For those who are passionate, love flavour and want to experiment and share.
From Portugal to all those who want to join in, B! is a great alternative at meal times or get-togethers, for those who care about what they eat and drink.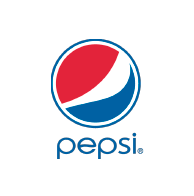 PEPSI
Pepsi Cola is the perfect combination of water, sugar, vanilla, rare oils and kola nut. The brand was launched in Portugal in 1977 and since then has had a wide and successful association with major music and football stars to solidify the identification of young people with the brand.
This partner brand is represented by us in Portugal.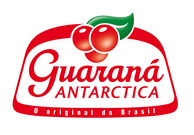 GUARANÁ ANTARCTICA
INFECTIOUS ENERGY.
Made with guarana extract, this is one of the world's 15 highest selling soft drinks.
Market leader in Brazil, this brand chose Portugal for its first push into international markets, above all due to its cultural proximity. Since launching, is has led the guarana segment in Portugal.
This partner brand is represented by us in Portugal.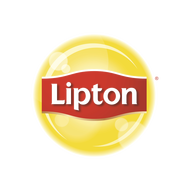 LIPTON
Combining delicious fruit flavours and the refreshing properties of tea, Lipton Ice Tea is a drink that heightens your senses and opens your eyes to the world around you. Contains no artificial courings or preservatives and is low in calories.
We are responsible for its distribution in Portugal in the HoReCa channel.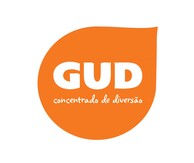 GUD
CONCENTRATED FUN.
The range of flavours enriched with vitamins A, C and E make GUD the ideal drink for children and teens, and a practical and economical option for parents (one bottle makes more than 40 glasses of drink).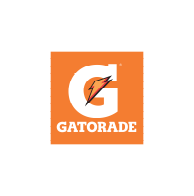 GATORADE
SPORT.
Gatorade is a drink consisting of water, minerals (sodium, potassium and magnesium) and carbohydrates (6%).
The formula and flavour were developed to allow the continual consumption of liquids so that the body can rapidly hit the ideal state of hydration through the addition of the exact amount of carbohydrates.
This partner brand is represented by us in Portugal.
Water
ÁGUA SERRA DA ESTRELA
Bottled at Portugal's highest spring (at 1,200 metres of altitude) in a granite landscape in Portugal's protected Serra da Estrela Nature Reserve in Cabeça do Velho, Gouveia.
To ensure a sustainable future for coming generations, we have launched a reforestation project in partnership with the Institute of Nature Conservation and Forestry (ICNF) that has already led to the planting of over 1.5 million trees in various Portuguese hill ranges. Our bottles are 100% recyclable and the plastic packaging incorporates 25% recycled material.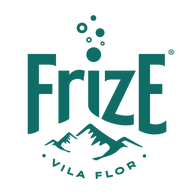 FRIZE
SHAKE THINGS UP.
Frize was born in Vila Flor, Trás-os-Montes, as the result of a provocative tremor by the Earth. From this irreverent act that shook things up came Frize, a naturally sparkling water whose personality reflects that of the land it comes from: restless, bubbly and full of life.
Naturally sparkling, with bubbles that come from a depth of 2,000 metres, Frize's nature always comes to the surface. Frize always wanted to shake things up: questioning conventions, preconceived ideas and established habits. It was a pioneer in the realm of drinking pleasure, launching the first flavoured water in Portugal – Lemon Frize.
Snacks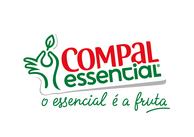 COMPAL ESSENCIAL
FRUIT IS THE ESSENCE.
Fruit is an essential food that contributes to healthy eating habits, but it is not always easy to include it in our day-to-day rhythms.
Compal Essencial brings fruitology to the world of snacks with healthy and filling options that can be consumed anytime and anywhere.
Vegetables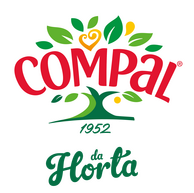 COMPAL DA HORTA
Compal da Horta vegetables are a source of protein, carbohydrates and fibre. An important component of Portuguese cooking, vegetables are the key to a balanced and healthy diet.
Our vegetables are selected, easy and quick to prepare. The process of industrially canning vegetables is similar to the homemade method, ensuring quality and preservation.
Alcoholic Drinks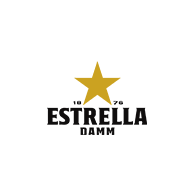 ESTRELLA DAMM
Damm was founded in Barcelona in 1876 and since then eleven generations of master brewers have overseen the creation of beers using 100% natural ingredients and the same original yeast.
Estrella Damm is the highlight of the portfolio, the highest-selling beer in Barcelona where the brewery, which produces 500 million litres per year, is located. In Portugal it is associated with gastronomy and good food and is responsible for events such as Estrella Damm Gastronomy Congress and Rota das Tapas.


TAGUS
Tagus is a golden-coloured beer with hints of amber, an involving nose and lingering foam. Tasty and light, with a slightly bitter tang and integrated carbonation, it has a characteristic slightly toasted grain flavour.
With an alcohol content of 4.8% by volume, this is a lager-style beer which should ideally be drunk at 4–6ºC.